FULL SERVICE PRINT COMMUNICATIONS
As a solutions based company, we understand that a successful printing company is not built on one hit wonders, it's built with lasting impressions. This never ending push to leave a lasting impression drives us to be better in every way through innovation, quality of product, and a higher level of service.
To continue to be your premier partner in print through developing better solutions, investing in modern equipment, taking an active role in a sustainable future, and empowering our team to "do it right". In doing so, we provide our customers with a quality product and unmatched service at an incredible value.
BROAD RANGE OF COMMERCIAL PRINT SERVICES
LET US PRINT YOUR MILLIONS OF DIRECT MAIL PIECES, THOUSANDS OF BOOKLETS, OR A FEW HUNDRED PERSONALIZED BROCHURES WITH THE GUARANTEE YOU WILL BE MORE THAN SATISFIED.
Reliability is our promise to you.
Quality is at the root of our business and is achieved through stringent procedures in each department of Edison Print Solutions.
Integrity, Commitment, Teamwork and Respect are moral values we are proud to follow and convey to our customers, employees, and to our community.
WHAT OUR CUSTOMERS ARE SAYING
The quality of the product, reliability of delivery and exceptional personal touch service, making my job hassle free is why Edison Print Solutions is my Printer of Choice.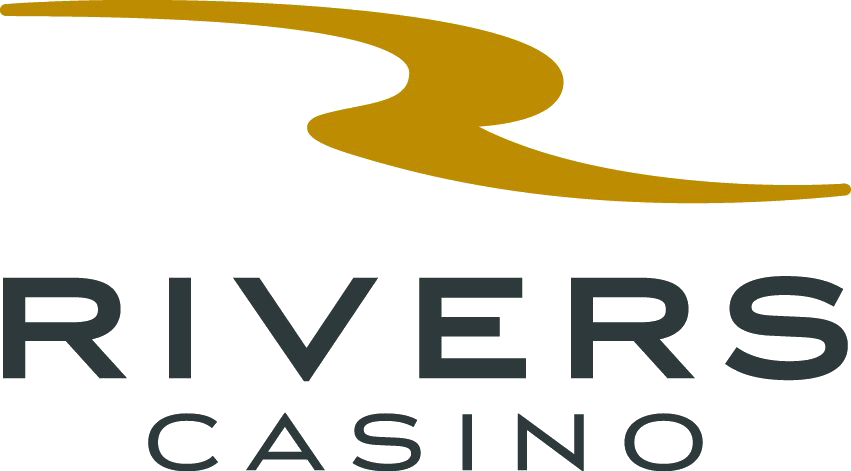 From small to large scale projects, Edison Print Solutions consistently provides a superior product.  If we have a last-minute project, I know I can count on Edison to deliver.  Edison is a wonderful partner.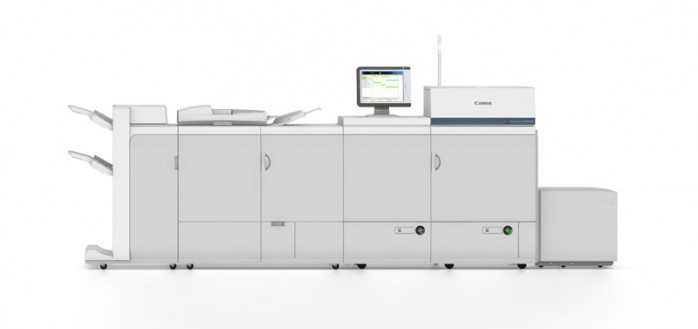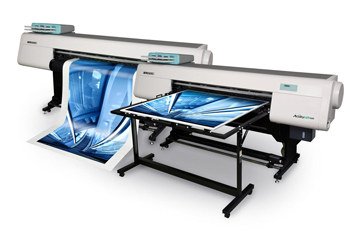 Sheetfed - Offset Printing
Komori LS 640/C  40" 6 color + coater
Mitsubishi Diamond Series  40″ 6 color + coater
Our sheetfed department has plenty of horsepower with two 40" 6 color presses with coaters. These presses have been equipped with the latest technology – closed-loop quality control systems. These systems maintain color and registration, working harmoniously with our pre-press department's proofing and plate generation systems. Our team of highly skilled operators are proud to utilize this equipment to produce your printed material that will surely "speak to your audience".
Traditional sheetfed printing still ranks highest in modern printing, offering higher quality results on a wider range of substrates. Edison Print Solutions can add options like aqueous coating, dull or gloss spot varnish, strike-thru, soft touch coating, or other specialty coatings or design treatments.
Digital - Variable Printing
Perfect for shorter runs and jobs with variable data, our digital department excels at meeting difficult deadlines without compromising quality. Our digital print solutions use the standard 4-color CMYK process, just like a conventional press, and is supported by our G7 certification for accuracy in color.
Variable Data Printing can be used to personally target an audience in many different ways, such as with text, images, QR codes, and more. Use of this variable data gives your piece a unique look which is more likely to reach your target audience in a meaningful way. Generate more responses – let Edison Print Solutions put your unique look to work for you.
Wide Format Printing
Large Format printing can make a BIG IMPRESSION. Don't get passed by – use banners, window graphics, wall graphics and murals, POP signage, backlit displays, and so much more. Let Edison Print Solutions draw attention to your brand and make your message memorable. Up to 60in (5 feet wide) x 50ft. long. Edison Print Solutions is equipped with ECO Solvent and UV Inkjet wide-Format Presses that have the capability to print with photographic quality.
We would be happy to create an art reproduction for you. Our reproductions are high-quality canvas prints that can be gallery wrapped or framed. All we need is a high DPI image at a resolution appropriate for the desired print size. Feel free to contact us for more info.
Bindery
Our well-equipped bindery department employs experienced operators who ensure quality standards are met while finishing products. With in-house finishing we provide an easy solution to turn your creative ideas into stunning print materials your customers can see and touch.
Our off-line finishing platform includes: Polar 45" cutters, MBO continuous feed folders, wafer-sealing, saddle-stitching, shrink-wrapping, hole punching, small double wire-O projects, automated inserting, and fulfillment projects. We have all the right equipment to make your printed material stand out.
Specialty Finishing Partners
Edison Print Solutions has teamed up with quality finishing houses that allow us to offer any type of special design treatment. These treatments include embossing, die-cutting, foil stamping, and other extraordinary coatings you may choose to complete your material's look. We have been partnered with these houses for over a decade and have been very happy with their quality, level of service, and ability to meet tight deadlines. These partnerships allow us to provide you with a great deal of additional options for any of your printed material.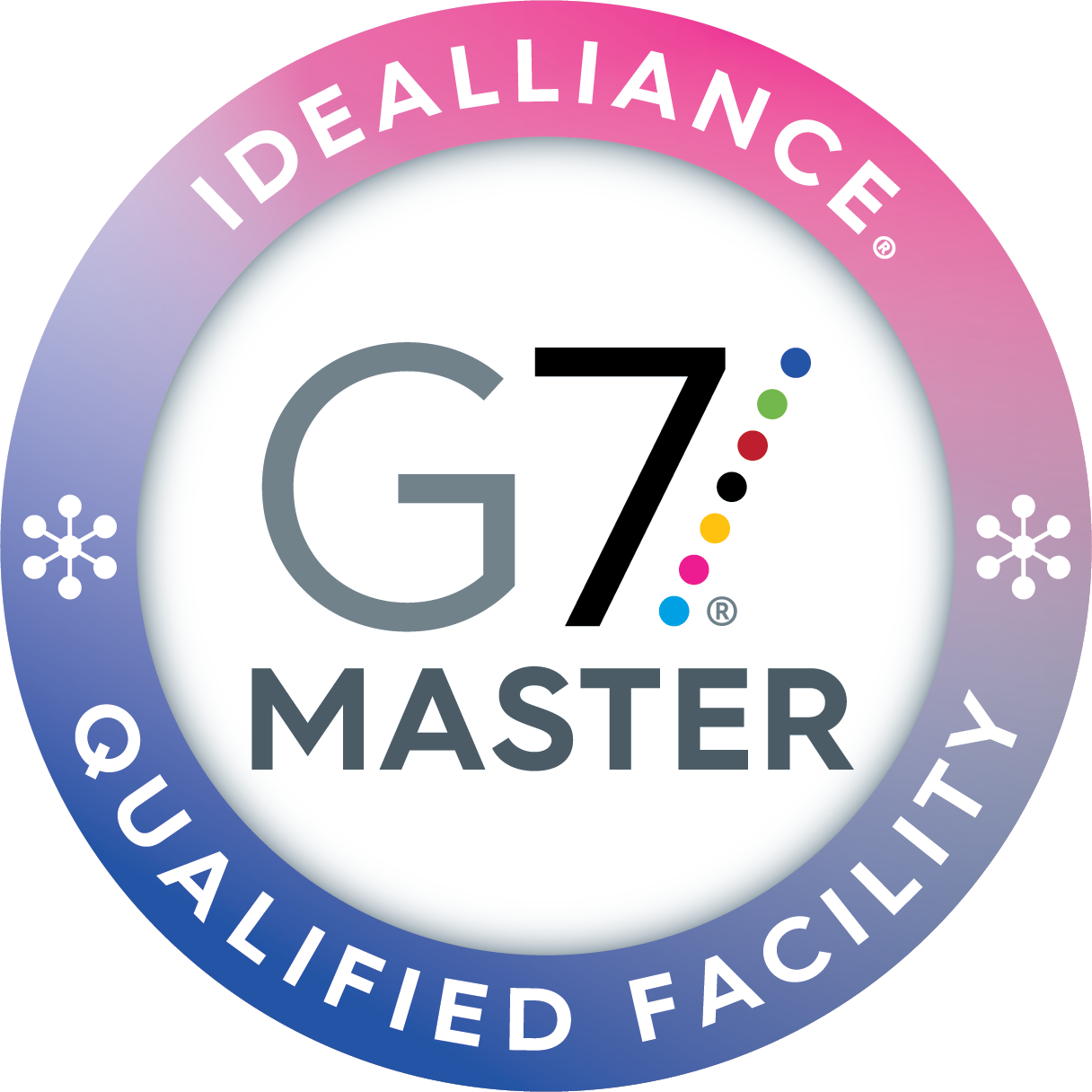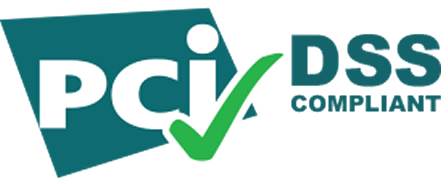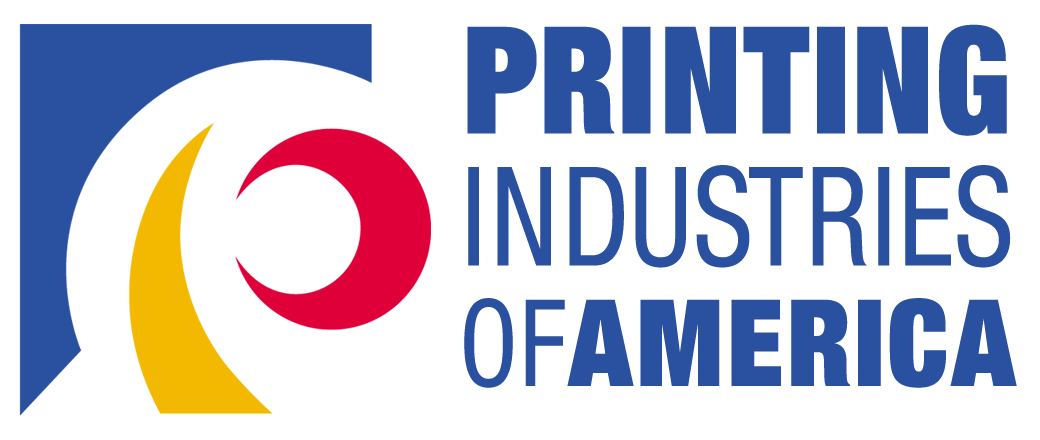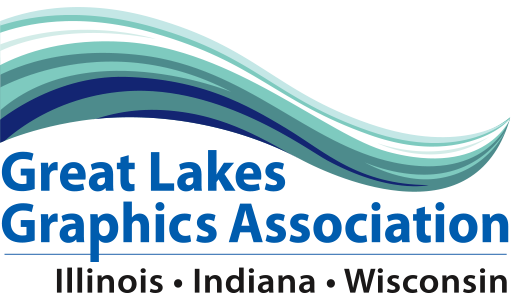 SECURITY & SUSTAINABILITY
Data Security
At Edison Print Solutions security is a top priority. Edison takes proactive steps to safeguard the data of our customers through the installation and regular review of a number of passive and active physical and digital security systems. We realize your data is an invaluable asset that should never be placed at risk. We are intentionally vague in the description of these systems in order to prevent aiding potential assailants (the same reason banks don't publish the make and model of their vaults). Please visit our Client Portal to experience a well operated secure data transfer, were your files are always encrypted and safe.
Sustainability – Responsible Ownership
Edison Print Solutions is committed to finding innovative ways to minimize our impact on the environment. We are proud users of soy-based inks, we recycle where possible and reduce use where not, and we have been investing in Direct to Plate technology since the year 2000. Edison Print Solutions has a proven history of delivering sustainable performance.